Massage and Holistic Therapies
Relaxing Bespoke Body Massage
30 minutes – £26   45 minutes – £32   60 minutes – £38
90 minutes – £48   120 minutes – £65
A light, medium or firm pressure massage that is priced by the time required by the client. You will decide which areas you would like fully trained therapist to massage with your private and personalised consultation prior to treatment.
Bespoke treatments to suit all areas of the body includes side-lying Pregnancy massage (using our Comfy Client Cushion System for ultimate support, safety and comfort), Swedish, Holistic and Aromatherapy.
Indian Head and Shoulder Massage
30 minutes – £24
Tailor made to your requirements, this stimulating yet balancing upper body holistic therapy can be performed clothed and seated or in a lying position. Provides relief from muscle tension and strain, headaches, stress and fatigue.
This ancient eastern therapy is also an excellent treatment for hair loss and poor hair condition with the additional and optional use of natural nourishing and Aromatherapy oils. Feel refreshed, revitalised and enjoy clarity of thought.
Facial Reflexology (Dien Cham)
45 minutes – £30
Face Reflexology is a bespoke therapy addressing many ailments, using a method of manipulation to 57 energy reflex points on the face. An excellent general health & wellbeing boost. Free in depth initial consultation will be provided and we will tailor the treatment to your specific needs.
Foot Reflexology
60 minutes – £35
Foot reflex points applied using Mint & Tea Tree oils. Used by Ancient Egyptians and American Indians to heal mind and body. Achieving complete balance through the body's physical, physiological  and nervous system. Helpful with boosting energy.
Thai Head Massage
60 minutes – £35
(including shoulders, full back, neck and face)
Rejuvenating treatment, usual performed seated or lying down. Working on pressure and reflex points, aided with gentle massage and yoga stretches. A relaxing treatment providing relief from headaches, muscle tension, stress and more.
Bespoke Reiki Massage
60 minutes – £50   90 minutes – £60   2 hours – £70
A completely unique and truly 'Holistic' experience to balance and nourish the mind, body and soul. 
Following your in-depth consultation, your personalised and unique treatment will include work on various areas of the body in a flow of combinations delivered on a totally intuitive level to achieve that desired effect as discussed with your therapist. 
We use techniques such as reiki balancing and cleansing, foot and hand reflex points, acupressure and trigger point work, lymphatic draining massage, Indian head massage, also manually assisted stretch and release for 'ease of movement' and improved joint/muscle flexibility, thus helping to release any built-up stress or tension in the 'Mind-body'. The session will end with further balancing and closing of the Chakras, inducing a complete state of relaxation and with a renewed sense of energy.
Perfect to alleviate symptoms such as mental and physical exhaustion, chronic fatigue, stress, anxiety, depression, insomnia. Also, a great way to detox the body and boost immunity.
Our Holistic Therapist/ Reiki Master Michael Matheson, is offering a private video call consultation prior to your visit to ascertain your exact requirements for this treatment, making your experience totally personalised and unique.
Reiki and Chakra Balancing
60 minutes – £35
Reiki is a Japanese technique for stress reduction and relaxation that also promotes healing. Administered fully clothed, lying down with the "hands on or off" method, based on the idea of working with "life force energy", thus resulting in wellbeing and balance.
Reiki and Chakra balancing combined assists the body to move blocked energy and rebalance the 7 primary Chakras.
A relaxing yet powerful healing therapy.
Thai Yoga Massage (available March 2020)
90 minutes – £50
With Martine Coombs
Thai Massage is a holistic sports massage using acupressure, yoga and posture assessment.  Lying on a traditional futon mattress, indulge in a combination of Sports Massage, Chinese Acupressure, Deep Yoga Stretches & rhythmic pressure.  It works on superficial & deep muscle pressure, working to balance muscles and open joints while you are fully dressed and lying on the futon mattress. It improves posture and joint movement, reduces stress, pain and tightness. Gain joint & muscle freedom, feel energised and relaxed. Can successfully work for issues such as sciatica, RSI, rheumatoid arthritis, tennis elbow to mention a few.
Clients are advised to arrive in loose clothing similar to gym or yoga attire.
Hopi Ear Candling (Thermo-auricular Therapy)
30 minutes of Hopi Candling only – £22
45 minutes to include a sinus drain massage – £25
60 minutes to include a full pressure point facial massage – £35
Hopi ear candling can be used to help clear out excessive wax or yeast build up in the ears. The beneficial effects can include the improvement of poor hearing, a reduction of earache and a reduction of tinnitus. The treatment is also very relaxing so helps to reduce tension headaches.
How does the treatment work?
When the client is lying down, special Biosun candles made from organic flax, herbs, beeswax and linen are gently inserted into the outer ear. As the candle is lit, it creates a gentle sucking action which draws impurities to the surface. The rising warm air helps to regulate pressure in the ear and gently massages the ear drum creating a therapeutic effect.
Hot Stone Massage Therapy
60 minutes – £42   90 minutes – £52   120 minutes £75 (full traditional treatment)
Soothing and balancing, this truly indulgent therapy will induce utter relaxation, melting away physical tension, stress and blocked energy flow. Warmed and cooled placement stones are laid on and placed on Chakra points. A Massage using warmed oils with smooth Basalt pebbles to increase circulation and muscle relaxation. Chilled Marble stones (optional or if required) are also used to reduce inflammation and stimulate flushing effect with improved lymphatic return.
With a holistic approach to healing, this treatment is excellent for treating aches and pain caused by chronic conditions such as Fibromyalgia, following sporting activity or simply as a means of relaxation and stress relief.
It is advisable to drink plenty of water prior to and after treatment to help with the detox process.
Stress Relieving Shoulders, Neck, Scalp and Face Massage
45 minutes £32
(with optional hair treatment)
A continuous slow, deep, and rhythmical massage to the upper back and neck is performed to start, aiming to release locked-in tension and stress, followed by a stimulating scalp massage using a handmade natural hair mask preparation (optional), of Virgin Coconut & Macadamia oils infused with essential oils of Rosemary, Peppermint & Eucalyptus. A wonderfully relaxing and tension freeing pressure point facial massage concludes this therapeutic treatment leaving you feeling totally relaxed, grounded and refreshed. Especially aimed at combating anxiety, depression and other stress related symptoms, headaches, migraines, TMJ, scalp Psoriasis, severe muscle tension and exhaustion.
Traditional Thai Foot Massage
75 minutes – £35
Similar to reflexology, but intended to generally stimulate the reflex points and 'Sen' lines (energy channels) of the feet and lower legs.
Using ancient techniques a traditional Thai massage stick, this deeply relaxing therapy is designed to promote general health and well-being, leaving you feeling refreshed and revitalised.
Enjoy the added benefit of a soothing fragrant foot soak ritual and a special foot massage wax with essential oils is included in this treatment. A perfect remedy for tired, swollen feet and lower legs and feet are also wrapped in warm towels with gentle stretches as part of the traditional Thai treatment. Excellent therapy for aches, strains, tendon problems, lower leg tension, stress, depression, anxiety or simply for general health & wellbeing.
Luxury Stress Relieving Full Body Massage
90 minutes – £48
You have the choice to enjoy a sumptuous hot body jet shower, using our en-suite facility. You will then relax onto a heated massage couch where the skin is then lightly brushed to stimulate the circulation.
Using hand blended Aromatherapy massage balm of your choice, you will receive a wonderfully relaxing massage in our softly lit Chroma-therapy treatment room.
Your body and mind will feel cleansed, relaxed and yet revitalised in this blissful, stress free environment. A perfect remedy for combating stress and anxiety or an ideal gift for someone special
  Personalised gifts vouchers available on request
Oriental 'Facelift' Massage with Mini Facial
60 minutes – £32
The Oriental 'Facelift' Massage is a fusion of facial massage techniques drawn from ancient Japan, Tibet, India and China and working with the three Chakras located at the crown, third eye and throat area. The neck, scalp and shoulder muscles are included in the massage to maximise the effects of relaxation, circulation and detoxification.
A wonderfully soothing and rejuvenating treatment, smoothing away fine lines and plumping tired skin. The inclusion of facial and scalp accupressure techniques induces a truly hypnotic sence of deep relaxation. A natural 'facelift' effect treatment with real visible results.
Including a mini/express Facial using Liz Earle products, Virgin Coconut or Vitamin E oil, with a Liz Earle Superskin luxurious facial oil.
Our best seller and gift card favourite!
Whole Body Approach To TMJ Disfunction
Prices start from £40 – £50 for 60 to 90 minutes with Martine Coombs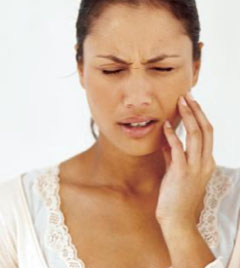 Do you suffer from jaw pain, popping, clicking or limited opening of the mouth?  You could be suffering from TMJ Disfunction.
What is TMJ (Temporal Mandibular Joint) Disfunction? Its when the two joints that connect your jaw to your skull become out of place. They can cause problems including: Headaches, earache, tinnitus, neck/shoulder/back pain, glop in the throat, bruxism (clenching/grinding teeth), numbness/tingling of the fingers, dull ache of the face, eye droop and facial A-symmetry, popping, tight 'clicky' jaw, unable to open your mouth.
We offer a long term solution to this condition with 'A Whole Body Approach To TMJ Disfunction' This gentle and holistic therapy focuses on strategic areas on the body and working with techniques including Myo-Fascial Release and Remedial Massage to significantly improve and often eliminate the condition in 1-3 sessions with after-care and self-managing advice.
At Chakra Health & Beauty we provide this sought after therapy with a free in depth consultation to ascertain whether you could benefit from the treatment.