Chakra Health and Beauty Clinic
Established 2010
Here at Chakra we believe in providing a place of sanctuary from the pressures of the world. Our holistic approach enables us to bespoke each treatment to the needs of every individual. Escape to a place of tranquility, with comfortable and stylish surrounds, and where you are the centre of care and focus.
As stress/anxiety and depression is one of the most common causes for absences from the workplace in the UK, as it manifests itself physically with illness or 'dis-ease' (disease), causing chronic physiological complaints. The use of holistic and alternative therapies in the western world has grown substantially in popularity, with a proven track record in helping the mind, body and spirit to combat modern day stress related ailments.
We offer a comprehensive array of treatments, including many options for Holistic/Relaxation massage, Sports/Clinical massage and Myo-Fascial Release Therapy, which qualifies us to ease symptoms of a wide range of conditions, such as Chronic Fatigue Syndrome Fybro-myolgia, M.E, work or sport related Repetitive Strain Injuries, Stress Related ailments, Post Injury Rehabilitation any many more. We pride ourselves in our knowledge and understanding, with many years of experience and qualifications to provide support and advice, to aid recovery and prevent future injuries and occurrences. For an alternative holistic 'hands off' approach, we offer Reiki with Chakra Balancing, helping with energy cleansing and revitalisation.
At Chakra we also offer a wide variety of Unisex Beauty and body and facial Spa treatments, including Unisex Waxing, Dermaco Pro VX non-surgical anti-ageing facials, Microdermabsion and LED Light Therapy, Ultrasound Lipaway weight-loss therapy and Sienna X Tanning Applications.
Our philosophy
To provide the best, in comfortable surroundings, quality treatments at reasonable prices and exceptional post treatment care with advise on exercises and with a holistic approach to health and wellbeing. Welcome to Chakra Therapy Health and Wellbeing Clinic.
Established in 2010, the team has grown from 1 to 5 therapists offering a wide range of bespoke treatments.
Our Mission Statement
To provide a Confidential Haven of Peace, Tranquillity & Excellence.
Our Aims
For every treatment, to give the best we can possibly provide.
For each client, to feel they are cared for and special.
For every visit, to help you feel more nurtured than before.
A peaceful and cosy Health & Beauty Clinic.
A small reception, warm and inviting, teases our client's senses with exotic and relaxing aromas of good health and wellbeing.
Our therapists, welcome each client's visit, with warm, friendly smiles as old and new clientele are offered free hot and cold refreshments.
Our comfortable and well equipped' treatment rooms, thoughtfully designed provide top quality, relaxed and unhurried treatments to suit individual requirements.
Diaries carefully planned for ease and convenience.
Time is given at end of treatment to reflect and feedback your experience.
Your comfort and well being matters to us!
We are a strong team of Professional, Passionate and Caring Therapists offering a wealth of life experience.
We pride ourselves on our top quality training and knowledge dedicated to high standards.
We hold strong beliefs of respect, equality and diversity, treating our client's needs with thought and a unique approach.
Our dedication and non-judgemental attitudes to providing high standards of excellence, compliments the unique Health and Wellbeing Clinic.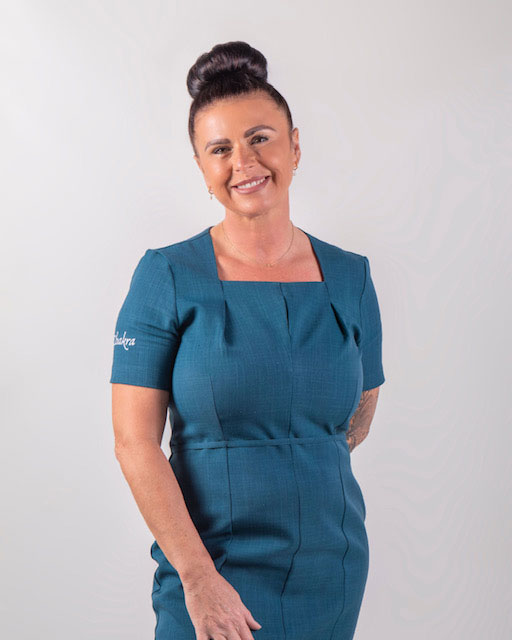 Martine Coombs MFHT
(Owner)
Holistic Massage Dip 3 (VCTC), Sports Massage Dip (VCTC), Injury Management Dip 3 (VCTC), Ultrasound Therapy Dip 3 (VCTC), Thai Foot Massage Dip 3 (VCTC), Stone Therapy Dip 3 (VCTC), Oriental Facelift Massage Dip, Body Wrapping Dip, Foundation Dip Myo-fascial Release Therapy, Face Reflexology, Waxing and Tinting Dip.
Qualifying in 2008, Martine offers years of experience as a Massage and Beauty Therapist and with 10 years of experience as a former freelance fitness instructor and running her own successful business as clinic owner since 2010, Martine has great passion and belief in her work in helping others to improve their health and wellbeing. Her focus, energy, determination and with a clear vision in mind has enabled her to make her dream clinic a reality, creating a unique, tranquil space for others to share and work in.
Sylvia Codrean
(Complementary Therapist Accredited Association UK Practitioner Membership held)
Introducing Sylvia, our amazing new therapist at Chakra.
Her wonderful energy and magnetic personalty will have you leaving on cloud 9 after experiencing one of her treatments.
Holistic Therapist since 2001 & Spa Therapist since 2015.
With many years of experience in the Health and Wellness Industry, Sylvia offers a wealth of knowledge and understanding to enrich her extensive repertoire of therapies she offers within her treatments as well as working intuitively to relieve soft tissue pain/discomfort, as well as clarity of mind and relief from stress, anxiety and exhaustion.
Sylvia's speciality treatments include:
Deep Therapeutic Massage (including Cupping, Remedial, Deep Tissue, Clinical)
Swedish Massage
Reiki Practitioner 1 & 2
Bamboo Massage (a powerful therapeutic bodywork tool using natural bamboo originating in Japan, China and Indonesia)
Hot Stone Massage & Stone Therapy with Crystals
Crystal Ball Massage ( smooth crystal spheres massaged to assist deep tension relief)
Reflexology (specialising in working with Diabetic clients)
Heated Lava Shell Massage
Hawaiian Lomi Lomi Massage
Indian Head and Face Massage
Spa Salt and Sugar Body Exfoliation
Spa Therapeutic Body Envelopment and Wraps
Spa Facial Treatments (using Temple Spa products)
With Sylvia's experience, she has the ability to offer a wider range of therapies … book in and enjoy!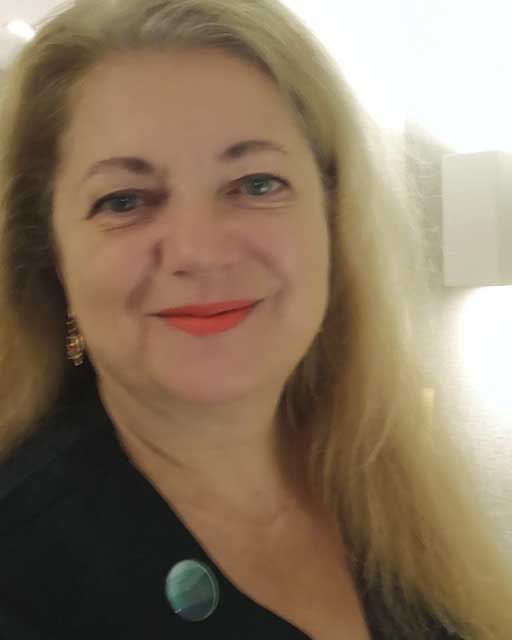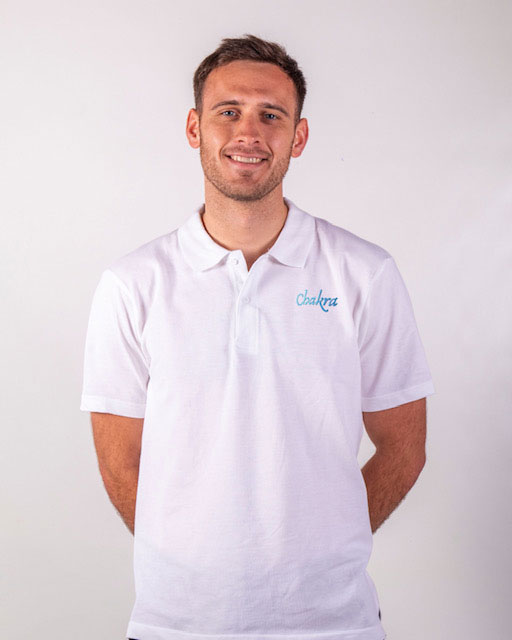 Michael Matheson
 (Holistic Therapist) 
Reiki 1 & 2 Practitioner, Qualified in Full Body Massage ITEC Level 3 including Deep Tissue, to provide a solid remedial/specialised massage to get your body back to rights. I take great pride in all aspects of my work and enjoy seeing my clients positively float away after a tailored massage. However, if you are looking for a more subtle, yet effective treatment, why not try Reiki (Level 2) to bring your Mind, Body and Soul back into alignment, for you to work at your optimum potential.
For the future
Michael is developing his skill set by doing a Sound Production Diploma Course to offer emotional and expressive therapy, along with creating bespoke music for the wellness industry and other genres. Michael is also planning a course in Indian Head Massage and courses to follow.
Gemma Brown
(Beauty & Massage Therapist) 
BTVR, BTVRC Level 2 City and Guilds Diploma in Beauty.
Gemma is developing her skills to a high standard and is currently studying at Plymouth City College including Level 3 City and Guilds Diploma in Swedish Body Massage, Hot Stone Therapy, Indian Head Massage and Aroma Massage.
Formerly working in the foodservice industry for over 12 years, Gemma has excelled at managing and leading her teams to success, working for Multi-National companies such as Starbucks, Burger King and Lidl.
With Beauty and wellness always being of interest and with a short break away from her work to become a mum, Gemma seized the opportunity to take a completely different career direction. With the beginning of her journey in this industry, Gemma fully intends to further her knowledge and skills with more exciting courses on the horizon, to become a master at her trade.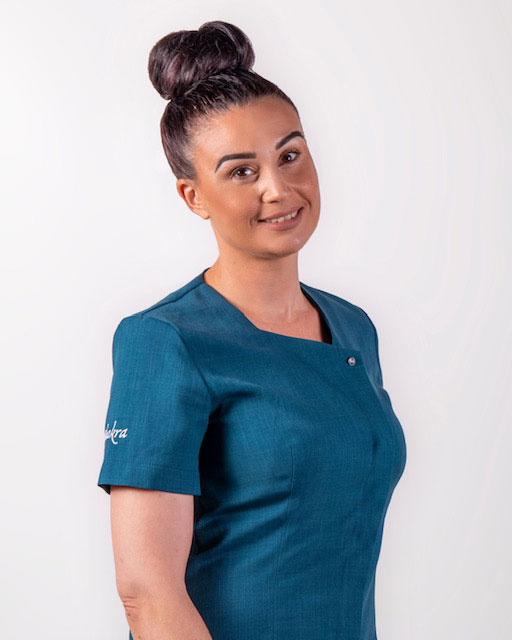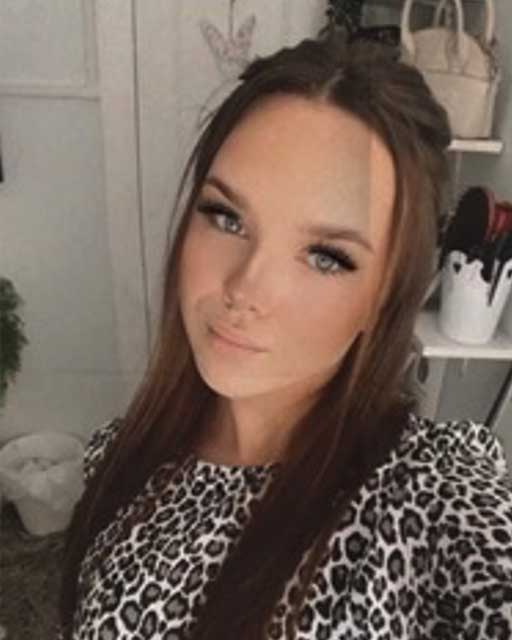 Tillie Dixon
 (
Beauty Therapist
) 
Tillie has a Level 2 City and Guilds Diploma qualification in Beauty Therapy.
With a passion and interest in the Beauty and Wellness industry from an early age, this young and ambitious lady is looking forward to learning more during her journey to success. She has a special interest in facial and skincare treatments and once qualified, will offer Microdermabrasion, Dermaplaning, Light Therapy and more!   
Tillie's aims are to deliver her skills to a high standard and to provide excellent customer service, whilst continuing with her personal development of skills within Beauty and Wellness Industry.
Treatments currently offered are:
Facial Treatments
Face and Body Waxing
Lash and Brow Tint
Manicure and Pedicure
Hopi Ear Candle Therapy
Spa Body Exfoliation
Spa Wraps
Gel Polish Application 
From September 2021 to May 2022 Tillie will be studying her Level 3 City and Guilds Diploma while working at Chakra Health & Beauty Clinic part time.
The level 3 Diploma will include:
Swedish Massage, Aromatherapy Massage, Indian Head Massage, Facial treatments using Electrical Equipment, Body treatments using Electrical Equipment, Spray and Manual Tan Application.
Natalie Cox
Member of The Hypnotherapy Society 
Dip.Hyp (Distinction)
Introducing Natalie, our new therapist at Chakra who is offering Hypnotherapy.
Natalie qualified as a Hypnotherapist and Reiki Level 2 practitioner in 2008 and worked as a therapist for a few years in Cardiff and Plymouth. Due to her love of languages and her degree being in Spanish and French, she decided to make a career change and become a languages teacher here in the South West. She has led a department for the last few years in a local secondary school, but has always wanted to return to practising hypnotherapy, which is a change she made over a year ago.
Natalie is dedicated to ensuring she offers the best service to her clients and has been training with world renowned Hypnotherapist Ali Campbell in Rapid Induction Techniques. Her ongoing commitment to ensuring client success means she is always studying, reading up on the latest therapeutic strategies and attending online training and meetings.
"Everyone deserves to feel happy in life, it's our default setting. As you go through life, experiences shape us and this all starts in the mind. A thought becomes a feeling, a feeling becomes an action, an action then becomes a behaviour. Before you know it, you have a set of programmes that are no longer serving you and you're living a life restricted by your own thoughts. This stress even manifests in your body as dis-ease. It doesn't have to be this way. Hypnotherapy can reprogram your mind for a healthier, happier future. Heal your mind, restore your body, free your soul."